---
The Fair View Group
The Fair View Group oversees the development and management of Historic Fair View Cemetery and Cedar Lawn Memorial Park under a not-for-profit 501c-13 organization established to receive tax-deductible memorials, gifts, and contributions for capital improvements and the general care of the cemetery grounds through The Fair View Foundations.
Fair View Cemetery, established in 1890, is a historic landmark of the area. The final resting place to thousands of veterans, ten mayors, members of the Virginia State Legislature, United States Federal Judiciary, United States Congress and many notable families who built Roanoke, Fair View is a community treasure and a source of genealogical information for citizens of the area and beyond.
Click to learn about Fair View's Veterans Plaza and free burial spaces for veterans.
Cedar Lawn Memorial Park was established in 1930 by the Webster Family. In the early 1950s, the cemetery was acquired by Cedar Lawn Burial Park, Inc and further developed into a modern memorial park. Fair View Cemetery Company, Inc. assumed ownership in 1965 and the name was changed to Cedar Lawn Memorial Park.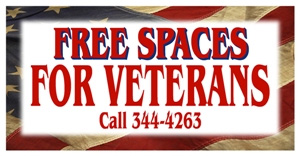 Both are surrounded by magnificent mountains providing a beautiful setting for both notable cemeteries. Each cemetery is endowed for perpetual care and provides a variety of burial arrangements, including traditional in-ground burials, family mausoleums, burial vaults, granite and bronze memorials.
The Fair View Group oversees the development and management of Historic Fair View Cemetery and Cedar Lawn Memorial Park under a not-for-profit 501c-13 organization established to receive tax-deductible memorials, gifts, and contributions for capital improvements and the general care of the cemetery grounds through The Fair View Foundations