Cedar Lawn Memorial Park

& Memorial Garden for Cremation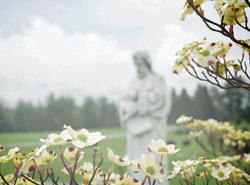 Where lives are honored
Families reunited
Memories made permanent
and Love continued
"Serving families for generations to come"
Cedar Lawn Memorial Park is known for its peaceful setting – quiet and tranquil – yet it is one of the most convenient locations in the Roanoke Valley. Families and visitors remark of the feeling of seclusion while being surrounded by the beauty of the Blue Ridge Mountains.
Cedar Lawn was established in 1930 by the Webster Family. In the early 1950s, the cemetery was acquired by Cedar Lawn Burial Park, Inc. Fair View Cemetery Company, Inc. took ownership in 1965 and the name was changed to Cedar Lawn Memorial Park.
Burial estates at Cedar Lawn continue to be chosen by second and third generation family members, as well as new families in the area. Families may choose from traditional in-ground burials, burial vaults, bronze memorials, and granite memorials in select areas. Columbarium niches and granite memorial benches are also available.
Beautiful monuments of Matthew, Mark, Luke, John, Christ and the Last Supper grace the 26-acre park where hundreds of families have selected Cedar Lawn as their final resting place.
The Fair View Group is committed to meeting the needs of our families. In developing a plan for Cedar Lawn Memorial Park, we addressed the desire of families for more affordable options with a dignified place for remembrance.
The Cedar Lawn Cremation Garden and Memorial Cross
We are proud to unveil the newly constructed Cedar Lawn Cremation Garden and Memorial Cross, conveniently located in the Garden of Devotion between Memorial Drive and our familiar Bible feature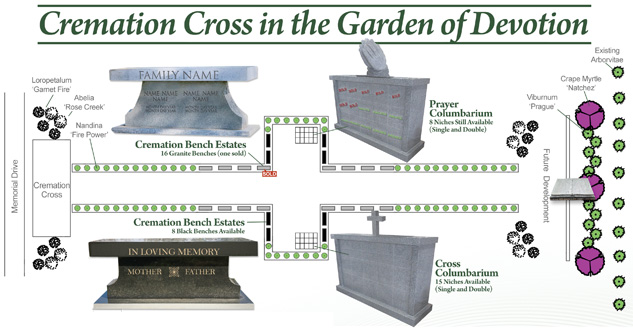 Click here to learn more about Cedar Lawn's Cremation Garden options.
See our FAQs page for more information about cremation options.