This is Fair View
A Traditional Historic Cemetery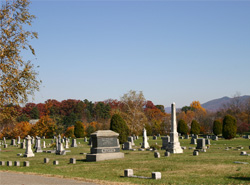 Where lives are honored
Families reunited
Memories made permanent
and Love continued
"Serving families since 1890 and prepared to serve multiple generations to come."
Click here for directions to Fair View
The Salem Turnpike entrance into Fair View Cemetery is closed. Please use the Melrose entrance (one block over, use 31st Street). We are sorry for the inconvenience but for safety reasons, we are cutting out the drive through traffic.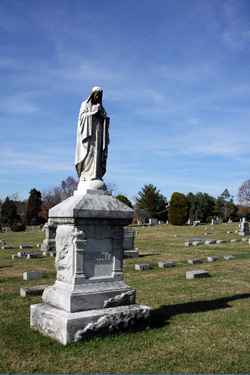 Fair View is the most recognized cemetery in the area, for both its historic past and its rare dedication to preserving and enhancing the beautiful grounds for future generations.
In 1890, when Roanoke was known as "Big Lick", a small group of leading citizens developed Fair View, one of the first privately owned cemeteries for public use in Virginia. 130 years later, Fair View is the final resting place for over 20,000 persons within the 73-acre burial park, with space available for 30,000 traditional or cremation interments.
Throughout the grounds are interred thousands of veterans who served in the Civil War, the Spanish-American War, World Wars I and II, the Korean Conflict, and the Vietnam War. Many of Roanoke's leading citizens, including 10 mayors and many prominent business leaders who pioneered and built the Roanoke Valley, chose Fair View as their final resting place.
Click to learn about the Veteran's Plaza and free burial space for veterans.
In commemoration of Fair View's rare past, "A Walk Through History" museum occupies the reception area of the administration building located in the center of Fair View Cemetery. This unique collection enhances, honors and preserves the integrity of one of the oldest cemeteries in Virginia.
Burial estates at Fair View continue to be chosen by second and third generation family members, as well as new families in the area. Families may choose from traditional in-ground burials, burial vaults, granite and bronze memorials. Granite memorial benches are also available.
See our FAQs page for more information about multiple cremation options.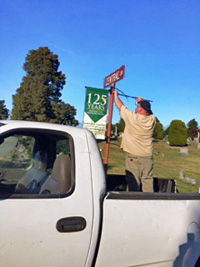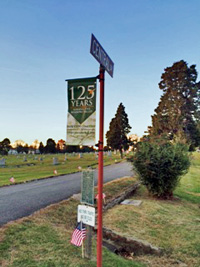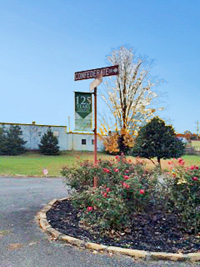 In commemoration of Fair View's upcoming 125th anniversary,
we're placing banners along the drives.