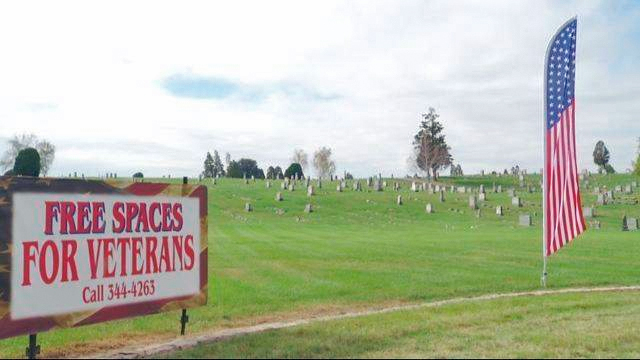 Click to read the article on the WSLS10 website.
---
ROANOKE (WSLS 10) – A cemetery in Roanoke is helping military families honor veterans, even in death.
The Fair View Cemetery will begin offering free burial space on its grounds for any member of the U.S. Armed Forces, just in time for Veteran's Day.
The program is also commemorating the 125th anniversary of the cemetery.
An average burial on grounds costs more than $1,300, but for veterans, it's free of charge to be laid to rest right in the front of the cemetery.
To designate the area on grounds, the cemetery is placing a memorial bench that reads, "In appreciation to all veterans and their families for your service and sacrifice."
Fair View president Myrteen Heslep says she was hoping to find a way to honor the veterans here in the Roanoke community and give their families a place nearby to remember them.
"When we meet with these families, and they've had a choice to go elsewhere and be buried out of town, they say it's very important that they're close to their loved ones for visiting, and we can truly understand that because we see families visiting and placing flowers and just spending time here day in and day out, so we realize the importance of that," explained Heslep.
The plot of land Fair View has sectioned off has enough space for around 1,200 to 1,500 burial plots.
The cemetery has already accepted its first military burial.
Heslep says they will have that grave marked on Monday, just in time for a cemetery kicking off the program at 11:00 a.m. led by City Councilor Bill Bestpitch.
---
Click for more information about the November 9th Veterans Plaza Dedication.